Why not planning a longer stay at the "Nahe" region with your caravan or camper. Or would you prefer to stay with us with your tent? Or you just only want to have a short break? Then here you are at the right spot!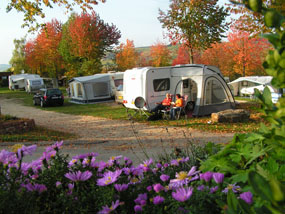 At terrace B and C you may enjoy a nice view at the vineyards of the valley of the Guldenbach.
The sanitary block and the dish washing sinks are maximum about 60 yards from your pitch.
Easy-stop is a terrace where you may keep your caravan hooked on (to your car). It is ment for guests who only want to stay for 1 night.
Especially for motorhomes and for small caravans with a mover, we designed this terrace (vinocamp). Here you find your pitch amid of grapes!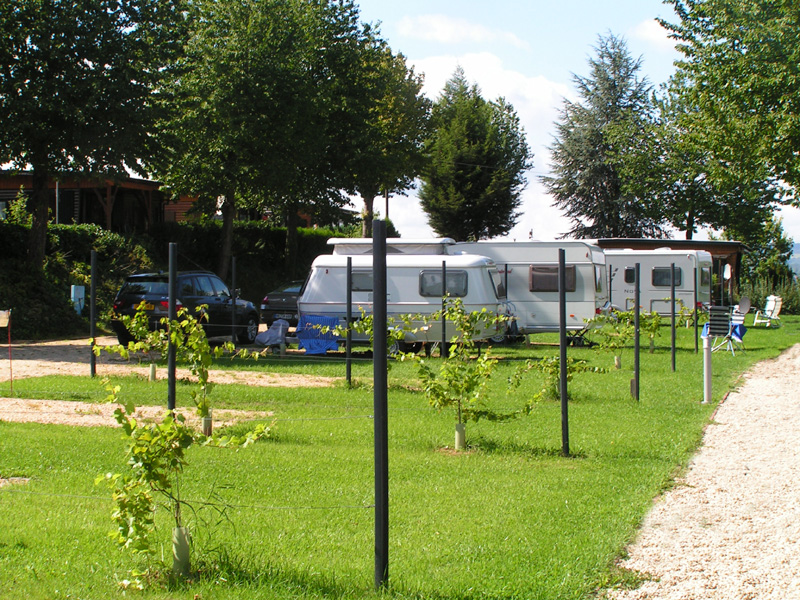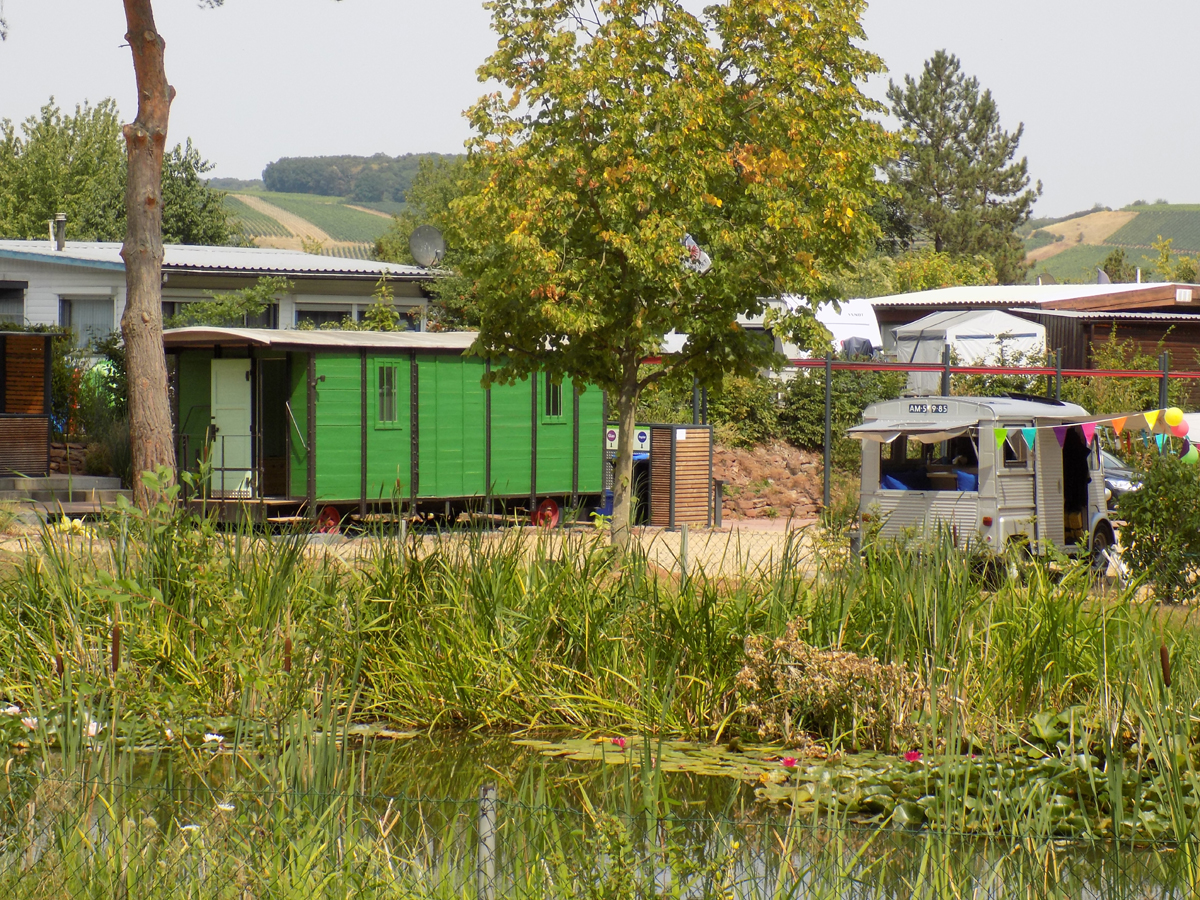 Since 2015 we offer a new terrace (L). The "Lindelcamp" is a nice meadow, mainly designed for tents. Here you will find a barbecueplace and a small pavillion for your pick-nick. Nearby is our chidren's playground.
Additional we refurbished an old mailwaggon from 1890. It gives you shelter if the weather would not be as fine as expected.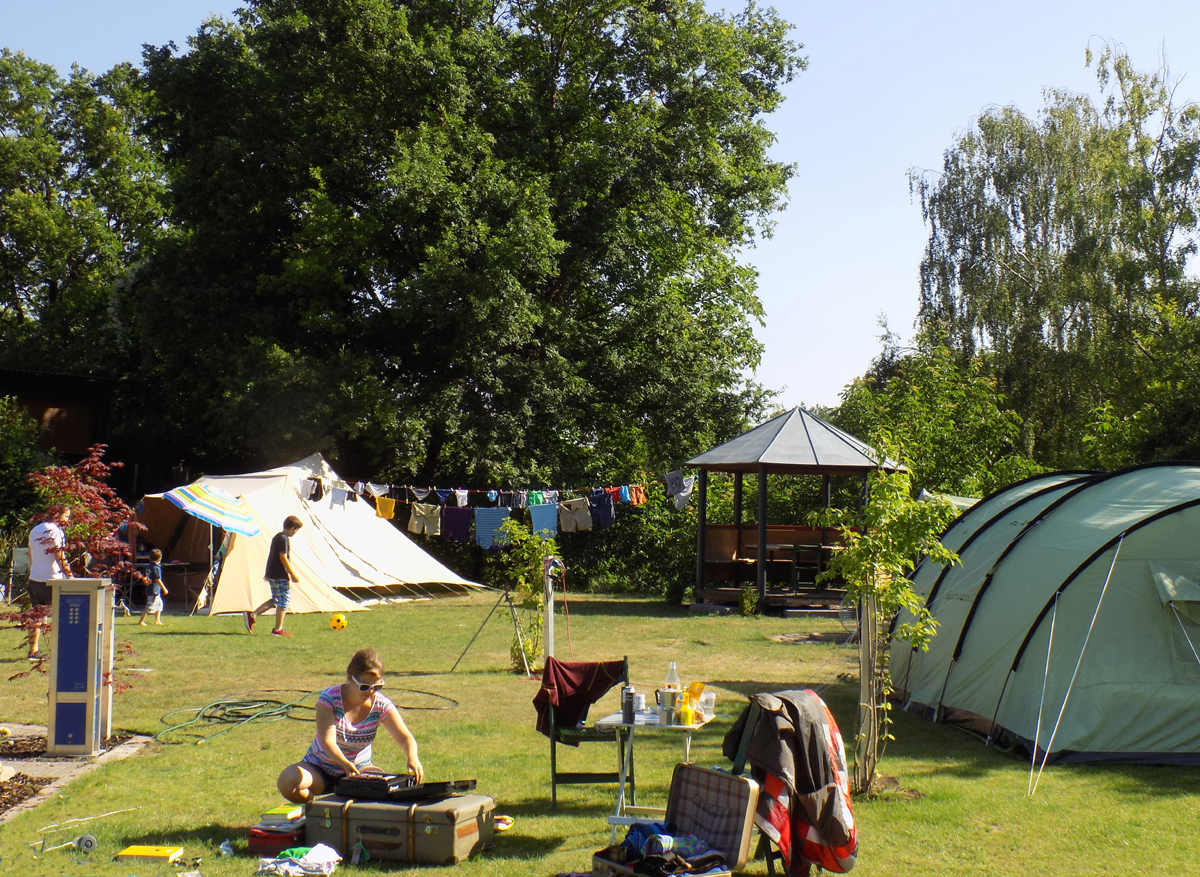 opening times
The campsite has been opened for tourists from march 1st untill december 15th. For season campers we are open all year.